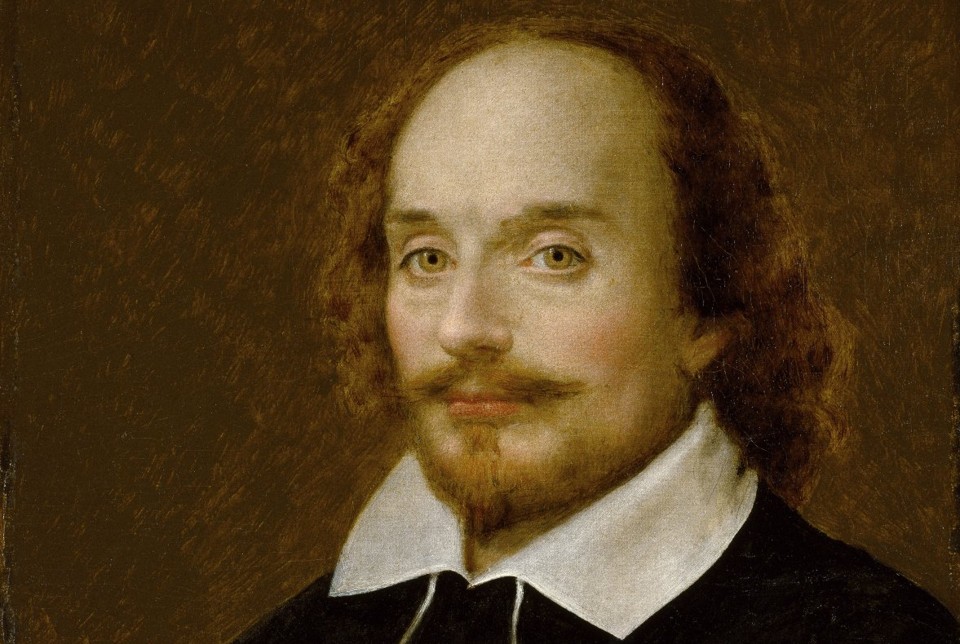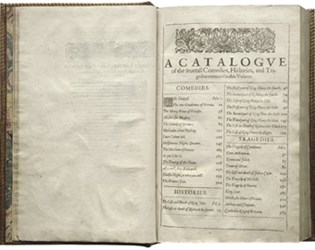 The Lake County Discovery Museum has been selected as the host site for the state of Illinois for First Folio! The Book that Gave Us Shakespeare, a national traveling exhibition of the Shakespeare First Folio, one of the world's most treasured books. The exhibition will be available to the public February 3–28, 2016. 
The Folger Shakespeare Library, in partnership with Cincinnati Museum Center and the American Library Association, is touring a First Folio of Shakespeare in 2016 to all 50 states, Washington, DC, and Puerto Rico.
"It is an honor for Lake County to have been selected as the Illinois host site," said Katherine Hamilton-Smith, Director of Public Affairs and Development for the Lake County Forest Preserves. "The exhibition will provide an important, once-in-a-lifetime humanities opportunity for our residents, and will bring significant economic impact to the county because of the exhibition's likely draw of visitors into the county from the Chicago region, downstate Illinois, and southern Wisconsin."
Many of Shakespeare's plays, which were written to be performed, were not published during his lifetime. The First Folio is the first collected edition of Shakespeare's plays. It was published in 1623, seven years after Shakespeare's death. Two of Shakespeare's fellow actors compiled 36 of his plays, hoping to preserve them for future generations. Without it, we would not have 18 of Shakespeare's plays, including Macbeth, Julius Caesar, Twelfth Night, The Tempest, Antony and Cleopatra, The Comedy of Errors, and As You Like It.
All 18 appear for the first time in print in the First Folio, and would otherwise have been lost. "The First Folio is the book that gave us Shakespeare. Between its covers we discover his most famous characters—Hamlet, Desdemona, Cordelia, Macbeth, Romeo, Juliet and hundreds of others—speaking words that continue to move and inspire us," said Michael Witmore, Director of the Folger Shakespeare Library. "Shakespeare tells the human story like no one else. He connects us to each other, to our history, and to themes and ideas that touch us every day. We are delighted that we can share this precious resource with people everywhere, from San Diego, California to Gurabo, Puerto Rico, from Eugene, Oregon to Duluth, Minnesota."
The Folger Shakespeare Library holds 82 copies of the First Folio, by far the largest collection in the world and more than a third of the 233 known copies in the world today. It is believed that 750 copies were originally printed. The Shakespeare First Folio is one of the most valuable printed books in the world; a First Folio sold for $6.2 million in 2001 at Christie's and another one for $5.2 million in 2006 in London. It originally sold for one British pound (20 shillings)—about $200 today. When the First Folio arrives in Wauconda, IL, its pages will be opened to the most quoted line from Shakespeare and one of the most quoted lines in the world, "to be or not to be" from Hamlet.
Accompanying the rare book will be a multi-panel exhibition exploring the significance of Shakespeare, then and now, with additional digital content and interactive activities.
During the exhibition, the Lake County Discovery Museum is planning numerous programs for the public and families around the First Folio exhibition.
The Lake County Discovery Museum would like to thank all of its Lake County and Chicago area partners including: College of Lake County, Kirk Players, Visit Lake County, Lake Forest College, Loyola University, University of Chicago, University of St. Mary of the Lake, Citadel Players, Wauconda Area Library, Adler Cultural Center, Lake County Regional Office of Education, the Illinois Humanities Council, the Illinois Office of Tourism, Newberry Library, Bristol Renaissance Faire and others, who have pledged assistance with promotion, contribution of programming in their own venues, or expertise in support of the exhibition.
First Folio! The Book that Gave Us Shakespeare has been made possible in part by a major grant from the National Endowment for the Humanities: Exploring the human endeavor, and by the generous support of Vinton and Sigrid Cerf and the Google Inc. Charitable Giving Fund of Tides Foundation. Sponsorship opportunities of this major exhibition and the Folger's other Wonder of Will programs commemorating the 400th anniversary of Shakespeare's death are available; learn more at www.folger.edu.
About the Lake County Discovery Museum: The Lake County Discovery Museum is located on Route 176, just west of Fairfield Road and east of Wauconda in Lakewood Forest Preserve. Gallery hours are Monday through Saturday from 10 am to 4:30 pm, Sunday from 1 pm to 4:30 pm. Admission is $6 for adults, $3 for seniors ages 62 and older and students ages 18 to 25, and $2.50 for youth ages four to 17. Children three years and under are free. On Discount Tuesdays, admission is $3 for adults, free for youth 17 years and under. Admission is always free for Museum members. The Museum is accredited by the American Alliance of Museums. Follow the Museum on Facebook and Twitter @LakeCoMuseum or visit LCFPD.org/Museum for updates on First Folio! The Book that Gave Us Shakespeare.
About Folger Shakespeare Library: Folger Shakespeare Library is a world-renowned center for scholarship, learning, culture, and the arts. It is home to the world's largest Shakespeare collection and a primary repository for rare materials from the early modern period (1500-1750). The Folger is an internationally recognized research library offering advanced scholarly programs in the humanities; an innovator in the preservation of rare materials; a national leader in how Shakespeare is taught in grades K–12; and an award-winning producer of cultural and arts programs—theatre, music, poetry, exhibits, lectures and family programs. Learn more at www.folger.edu
About Cincinnati Museum Center: Cincinnati Museum Center (CMC) at Union Terminal is a nationally recognized institution and national historic landmark. Dedicated to sparking community dialogue, insight and inspiration, CMC was awarded the 2009 National Medal for Museum and Library Service from the Institute of Museum and Library Services and received accreditation from the American Alliance of Museums in 2012. CMC is one of only 16 museums in the nation with both of these honors, making it a unique asset and a vital community resource. Union Terminal has been voted the nation's 45th most important building by the American Institute of Architects. Organizations within CMC include the Cincinnati History Museum, Duke Energy Children's Museum, Museum of Natural History & Science, Robert D. Lindner Family OMNIMAX® Theater and Cincinnati History Library & Archives. Recognized by Forbes Traveler Magazine as the 17th most visited museum in the country, CMC welcomes more than one million visitors annually. For more information, visit www.cincymuseum.org.
About the American Library Association: The American Library Association is the oldest and largest library association in the world, with approximately 58,000 members in academic, public, school, government and special libraries. The mission of the American Library Association is to provide leadership for the development, promotion and improvement of library and information services and the profession of librarianship in order to enhance learning and ensure access to information for all. ALA's Public Programs Office provides leadership, resources, training and networking opportunities that help thousands of librarians nationwide develop and host cultural programs for adult, young adult and family audiences. The mission of the ALA Public Programs Office is to promote cultural programming as an essential part of library service in all types of libraries. Projects include book and film discussion series, literary and cultural programs featuring authors and artists, professional development opportunities and traveling exhibitions. School, public, academic and special libraries nationwide benefit from the office's programming initiatives. Additional information can be found at www.ala.org/programming
About the National Endowment for the Humanities: Created in 1965 as an independent federal agency, the National Endowment for the Humanities supports research and learning in history, literature, philosophy, and other areas of the humanities by funding selected, peer-reviewed proposals from around the nation. Additional information about the National Endowment for the Humanities and its grant programs is available at www.neh.gov.